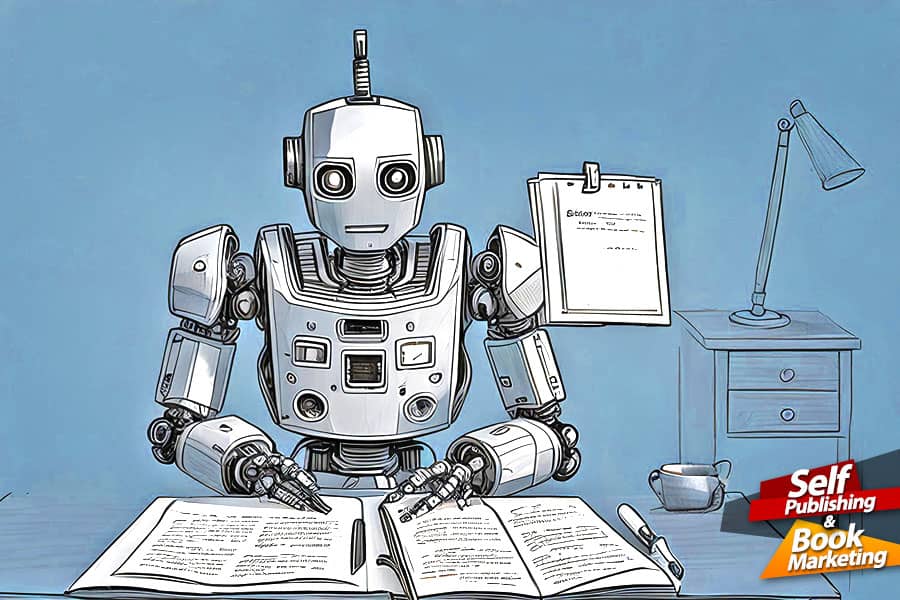 Andrea Waltz - November 16, 2023 -
5 min. read
Top 4 Book Promotion Mistakes
Book promotion mistakes can cost us dearly! Author Suzanne Young had a book reading and signing for her brand-new YA paranormal thriller, "IN NIGHTFALL." Normally book signings are a fun occasion for any author!
Instead, she posted a photo on X (Twitter) of an area inside the bookstore with about 25 empty chairs. Her comment with the photo: "If you ever want to see a career low point, this is it. Crying my entire way home."
That's right. No one showed up. Book promotion mistakes can be painful.
Suzanne also said she was, "so ashamed to post the picture."
What she didn't know was what would happen next.
Hundreds and thousands of people were taken with her vulnerability and willingness to post. That initial tweet got millions of views and thousands of replies from authors and others. (Some authors who shared photos of their own empty bookstore signing rooms!)
She's been flooded with people asking how to get a copy of the book (at one point her local B&N store was offering signed copies). And after all that, a couple later she appeared on NBC Nightly News to discuss this viral post experience.
So, that was a book promotion experience that went from horrible to amazing in a matter of weeks!
Sadly, this exactly the problem with book promotion. You never know what will work.
The point is, you need to try a lot of stuff because you never know exactly what will work. Sometimes, what works for one author won't work for another.
That said, there are some basic, foundational book promotion mistakes that every author, no matter who you are, must avoid. Here are our top 4:
Book Promotion Mistake #1:
Focusing on activities that only sell one book at a time.
This kind of thinking will have you marketing your you-know-what off and selling very few copies. Think about what you can do with your time and money that will sell books by the case… or even the truckload. This is especially true in the non-fiction world but it's a mindset all authors should avoid.
Consider activities that get seen by a lot people as opposed to a few people. For example, doing a book signing at the local bookstore in your town sounds like a fun idea. You just read a massive success story about it. If you have the time and it's a dream of yours to sit at a table and do a bookstore signing, go ahead.
But make no mistake: the bookstore is not going to drive a ton of traffic to your book signing. They are counting on you, the author, to drive traffic into their store!
Once you've developed a following of true fans who are dying to come meet you in person, book signings make sense.
Until then, focus on online activities that can reach MORE people.
Book Promotion Mistake #2:
Relying on Amazon to sell your book for you.
You might see a lot of people online talking about marketing your book by hacking Amazon's algorithm. Amazon's algorithm is the result of your marketing. They will not start a fire for anyone, no matter how great your book might be, unless they see a spark.
Amazon ads are a great tool. But make no mistake, just because you got your book up on the platform does not mean it will start selling.
You must do to things:
1. Drive people to your book's page.
2. Have a compelling book cover and description to convert the readers who visit the page.
It's that simple. Simple but not easy.
Book Promotion Mistake #3:
Thinking promotion has an end date.
Every product in the world requires marketing and promotion to sell. To this day, Proctor & Gamble still offer coupons to entice people to buy their laundry detergent. This is a company that has owned a massive share of the market for the last few decades.
Promotion isn't something you start and finish—it's something you start and do forever—at least it is if you want your book to keep selling.
I know that seems like a daunting task but remember that your book might be 3 months old, three years old, or 13 years old… it's brand new to someone else! Don't give up. Do a little something every day and it will pay off over time.
Book Promotion Mistake #4:
Not having a marketing budget.  
When people ask us how we've sold so many books, a big part of it was that we gave a ton of copies away.
No one wants to give away hundreds of copies, but you simply must be willing to give your book away when it matters.
For example if you have an influential book blogger that you're trying to get to read your book—send them a copy! They can sell far more books for you than the cost of sending them one. (Pro tip: send a copy using your Prime account on Amazon, and you'll get free shipping plus your royalty.)
If you're on a budget that's okay. Come up with whatever budget you can and look for cost-effective opportunities and other ways to stretch your money.
But if you approach book marketing like Ebenezer Scrooge approaches Christmas, you will be in trouble. We see so many authors who have a total "lack mentality" when it comes to book promotion. They don't want to spend a dime. You must be willing to put some money into marketing your book. 
Let's conclude about book promotion mistakes. The task of promotion belongs to the author. You can hire all kinds of people to aid you in the task—social media managers and virtual assistants. But ultimately people want YOU the author.
So even if you have bags of money to throw at this, it's not enough. You matter to this process. And if you forget that, it could be the biggest mistake of all.
If you liked this article you might also like:
• Book Cover Redesign Study Case – "How a Monster is Made"
• 3 Tips for Writing a Successful Amazon Book Description
• Instagram for Authors. Simple Secrets to Rock Your Instagram Presence.
• Amazon Author Central – How to Setup Your Author Page on Amazon!
• The Book Marketplace Has Changed. Make Your Book Available From All the Online Retailers!
• The Levels of Writing and Editing Explained Once and for All
• Why First-Time Authors Need an Editor!
• Book Marketers Secrets – 7 Secrets of Top Book Marketers!
• Self-Publishing Success Stories. Secrets of Million Dollar Self-Publishers!
• Never Judge a Book By Its Cover! – Are You Really Sure?
• Business Plan for Authors. Do Authors Need a Business Plan?
• Creative Book Marketing Ideas for Selling Your Books!