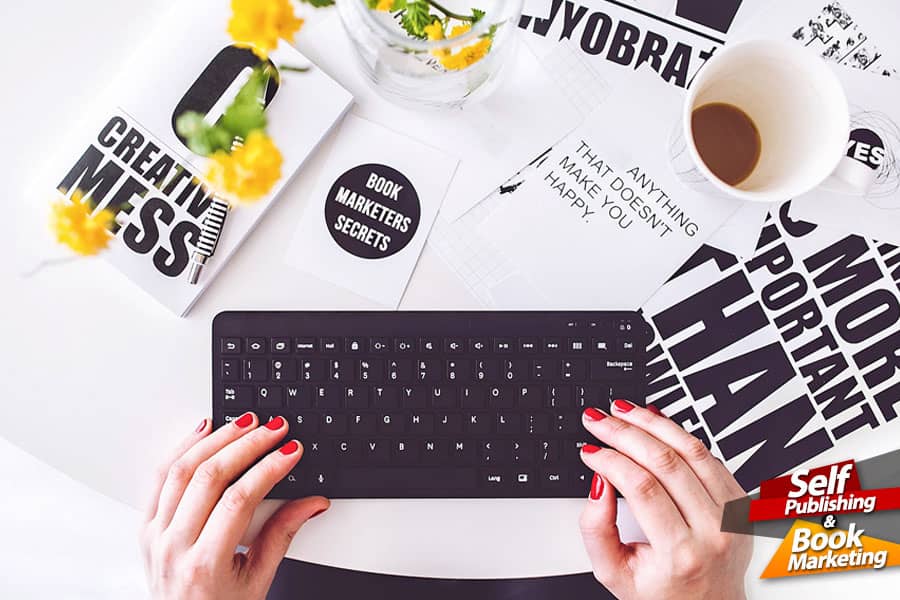 - October 21, 2020 -
5 min. read
Book Marketers Secrets – 7 Secrets of Top Book Marketers!
Have you ever wondered why some book marketers succeed while others fail? You might be tempted to think that it's a question of money. While there's no question that having a huge marketing budget is an advantage, you don't need a huge budget to do a terrific job of marketing your business.
There are some traits and mindsets that define the people who are great content marketers. I'm not talking about your usual marketing advice about advertising on social media or building a list. Instead, what I mean is the characteristics that make people into great book marketers.
If you can cultivate the right mindset and approach, you can do a great job with your marketing, too – even if you've got a small budget and even if you don't have a marketing degree.
Here are 7 secrets you need to know.
1. Be the First to Try New Things!
When new marketing tools or platforms become available, are you eager to jump in and try them or do you take a "wait and see" approach? If it's the latter, then you could be missing out on a chance to connect with your audience. In other words, top book marketers are also early adopters.
Being an early adopter means having an open mind and being willing to try new things. It also means being willing to use a trial and error approach about new techniques, technology and ideas.
You can stay on top of current book marketing trends and new tools by subscribing to marketing newsletters and – of course – reading this blog!
2. Embrace Numbers!
If it's been a while since you checked your analytics or applied them to your marketing strategy, then you're not on the same page as the top book marketers. Embracing the "numbers" aspect of marketing is essential if you want your campaigns to work.
Your analytics have a wealth of information you can use to evaluate your existing campaigns and conceptualize new ones. If you're not checking your analytics, then there's a good chance that you're throwing good money after bad.
I suggest reviewing your Google Analytics as well as the analytics for any social media accounts you use. Make notes of everything relevant and then brainstorm some things to do that will help you capitalize on what you learned.
3. Test Everything!
One of the biggest mistakes that inexperienced book marketers make is not testing their content. Marketing is as much a science as it is an art.
Split testing involves testing a single element of an ad or piece of content. It's essential to test only one element at a time because testing more than one can lead to a misinterpretation of the results.
For example, you might test a heading and subheading at the same time and see a slight improvement in your numbers with one option. What might not be immediately obvious is that your new headline performed much better than the original while the subheading was less popular than the original.
Just as important as testing only one element at a time is testing continuously. There's always room for improvement!
4. Be a Quitter!
I'll be the first to admit that giving someone the advice to be a quitter seems counterintuitive at best. That's assuming that 'quitter' has a negative connotation. When it comes to marketing, quitting can be a good thing in the right context.
What I mean by that is something I hinted at above – the idea of "throwing good money after bad."
It's not a good idea to double down on a book marketing campaign or a piece of content if it's underperforming. Rather, it's a signal to quit and take a step back to think about your next step.
That said, you should make sure to test for long enough to achieve statistical significance.
Don't quit before you can properly analyze the results. When it becomes apparent that something's not working, pull the plug.
5. Get Crazy!
Some of the best marketing ideas – the things that generated the most leads or the most sales – are the ones that seemed totally insane when a book marketers came up with them.
When you're marketing, and especially when you're handling the marketing for your business on top of your other duties, it can be easy to fall into a rut.
You do the same old tried and true things and you don't ever step outside of your box creatively.
That's a mistake.
The best book marketers are the people who aren't afraid to get creative and take chances.
When you come up with an idea that seems crazy, don't reject it. Instead, test it! It might work and you won't know unless you try.
6. Be a Perpetual Student!
Marketing isn't easy.
It's a complex endeavor with lots of moving parts. It's also something that's constantly changing as new techniques and tools become available. It can be difficult to keep up.
That said, the best book marketers do keep up. They understand that they don't know everything, and that learning is a lifelong journey. They embrace their need to learn and actively pursue ongoing education.
The good news is that it's easy to learn about book marketing because there are plenty of people talking about it online and sharing their knowledge. A simple Google search will reveal thousands of blog posts and web pages and videos and books about book marketing.
7. Be Enthusiastic!
Finally, a good book marketer is an enthusiastic marketer.
While you might wish you could afford a full-time marketing department, most people who start online businesses handle their own book marketing.
Have fun with it!
Book marketing is a great way to connect with your target audience, learn about them, and grow your business. If look at it as an opportunity and a learning experience, it won't feel like drudgery.
The bottom line is that the best book marketers are people who embrace the many facets of marketing. They're creative and analytical. They're patient when they need to be and daring when it makes sense. Adopting the right mindset and behavior can help you to emulate their success.
You might also like: