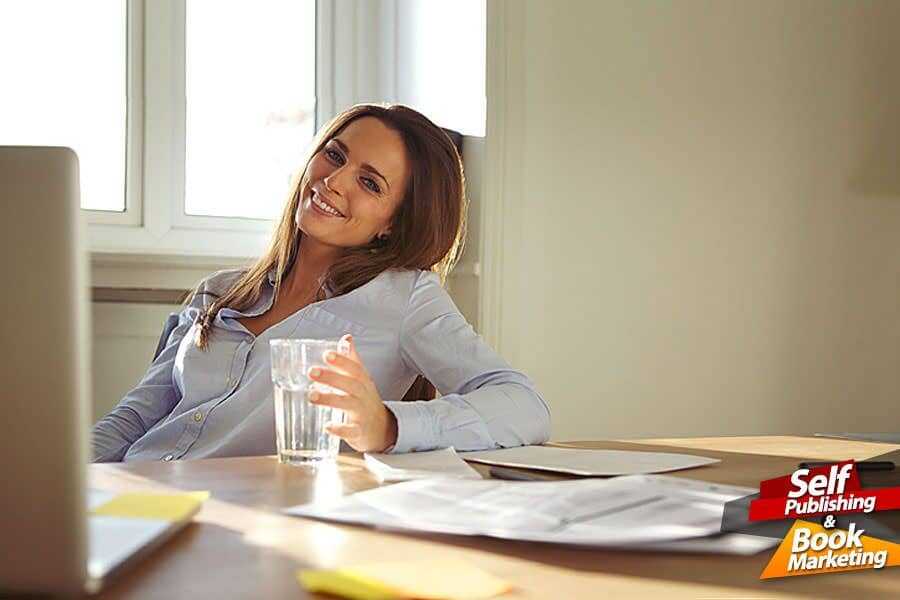 Alexander von Ness - June 6, 2020 -
6 min. read
Business Plan for Authors. Do Authors Need a Business Plan?
Business plan for authors? Is an author an entrepreneur, a business person? Does anyone really need a business plan to be an author and publish a book? The simple answer is, "Of course they do!". – If you don't know where you are headed, every path will lead you nowhere.
Most authors don't believe that they need a business plan, and instead, believe that they can simply wing it. They tell themselves they don't need a plan because their thoughts should be enough.
The carelessness and spontaneity are often mistaken for the "freedom" of the writers, or it's at least that seems to be what they think.
The truth is, however, most authors won't admit that they just don't know how to write a business plan for authors!
It's certainly nothing to be ashamed of, but it is easier for some people to simply tell themselves that whatever they do as they go along life's merry way, it should be enough. That's easier than facing the truth of what must be done and stepping up to the plate.
And yes, that may involve learning a new skill and putting some "boring work" but it's a road map.
When you're creating a business plan for authors, you have to put together a clear vision. A vision of what you want to accomplish with your book while considering the resources at your disposal.
What can you do now, and what is your long term goal.
There are many key areas you should be aware of as well. How will you gain publicity and work on the sales and marketing of your book?
What branding methods can you use to set yourself apart from other authors? What advertising might be available to you?
You'll need all of these things to get your book out there and grab the audience you know it deserves.
It will start with establishing your exact priorities and coming up with a concrete plan that details every step you need to take, and the money and resources at your disposal.
What are you willing to spend and risk on yourself and your book?
Without a detailed plan that outlines these finer points, you and your book are going to have a much harder time succeeding. If it even happens at all, success will be an uphill battle for you.
So why should you start a business, and what should be included? Well, let's consider the benefits.
Here are some ways that a business plan for authors can make your life easy by helping you with:
#1. Turning your ideas in reality by establishing an executable plan
#2. Gaining focus and direction for what's ahead
#3. Saving time that you would have wasted because of your failure to set achievable goals
#4. Identifying your most important priorities, helping you know what needs to be done first and get the most attention
#5. Gaining a clear picture of what is within your means to do and spend realistically
#6. THIS MAY BE NUMBER ONE SO PAY CLOSER ATTENTION – Measuring your results as you go along and knowing if you are on the right path
It's understandable that as a writer, you're not interested in the business aspect of things.
Your primary job is to express thoughts and feelings, to share great stories and create whole new worlds.
Your job is to teach, inspire, and entertain. It's natural you may be turned off by business aspect, but it is a necessary part of the formula. Especially if you want to self-publish and actually succeed.
You have to divide your craft into these parts and achieve a sense of balance. You need a certain business sense to keep things organized, planned, and flowing as they need to.
The business may clash at times with your more creative inclinations, but it will vastly improve the market and success of your book.
You must settle on your aims and final goals for where you're going.
Without a clear and present destination, how can you even know you're going in the right direction?
You're writing a book, so I'm guessing it's safe to say that you're a skilled writer. You just need a push in the right direction when it comes to other spheres, like the matters of business, planning, and organization.
This extra "push" is exactly what a business plan can provide, along with a clear path ahead.
It's the only thing that can go wrong even when you think it's all planned out, and often it does.
However, you'll be surprised just useful the business plan can be when you come to these forks in the road. Every writer's plan will look to do. It's hard to say exactly, step-by-step, how each writer should draft their business plan.
This will vary by your book, the target audience, and countless other factors. You may require individual approaches to common problems that you come to, or even ones unique to you.
Still, there are a few rough, unspecific, and perhaps for lack of a better term "unwritten" rules and guidelines you should follow.
First and foremost, yes, stay true to the idea and concept of your book.
You have an amazing story, and it's yours. You should tell it the way you want to BUT—You also have to realize just how difficult self-publishing is to do, especially when you're standing on your own.
No writer is an island.
If you're unsure of something or you need help, ask, that's why it's important to find a community of other writers and like-minded, passionate people like you. You may even be surprised to find in your outreach that people will be willing to help you directly or even collaborate.
Search for a distributor for your book, whether it's an online publisher, local book stores, or other venues.
You should also reach out to people who might be able to help you promote your book and of course, setting up in-person events. Local bookstores are great places to start along with public libraries, and maybe even nearby cafes.
Find top trusted book cover designers for self publishers who will make a premium cover for your book for an affordable price.
Your promotions strategies could start out simple as with online venues like blogging.
A personal blog is a great way to start building an audience and show off your skills as a writer. Guest blogging is also great for networking with other writers, collaborating and building a community, and of course, building your audience from the ground up.
You might also try building pages and profiles on Facebook, Twitter, or Instagram to start networking or reaching out to potential readers.
You should also have a website to highlight your book, future projects, and of course, your activities and profile as an author.
Webspace is available for a fairly low price, and if you don't have the skills to put it up and design it yourself, you might be able to find an excellent freelancer (who made this website!) at an affordable rate as well.
Everything can be done online, but keep in mind that setting up a website is an investment in time.
Make sure your book gets reliable feedback from people you trust and whose opinions you value highly, but also from those who fit the target audience. If the book didn't present well, doesn't have a catchy title, a good price, and doesn't feature an eye-catching book cover, you might still fail no matter how good your book is. So make sure you have all of these aspects in mind before you start the journey of self-publishing. This may require the writing of your own personalized business plan for authors!
If you liked this article you might also like:
My Book is Not Selling! Where is the Problem?
A Book Marketing Plan. Why You Should Have It and How Can It Help You Sell More Books?