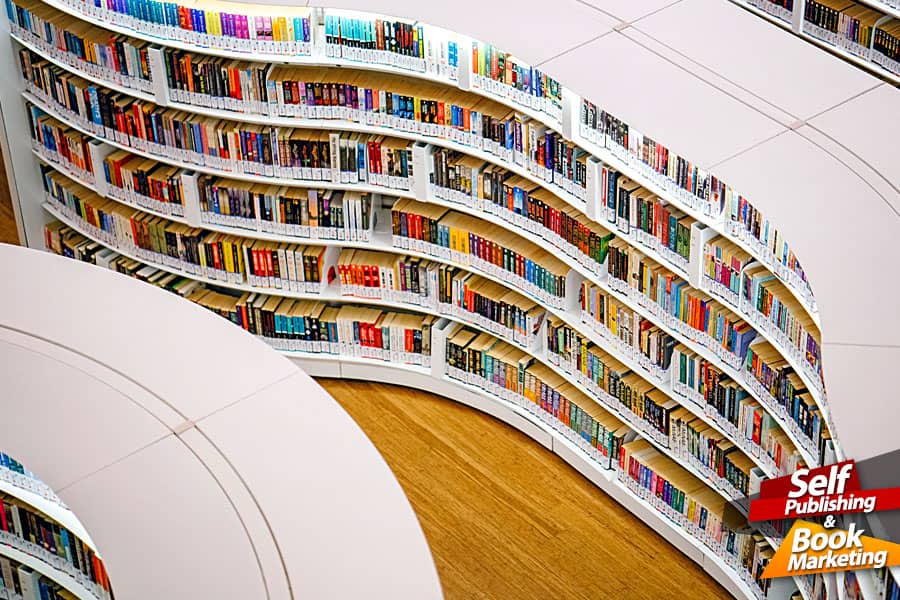 Amy Collins - February 25, 2021 -
6 min. read
The Book Marketplace Has Changed. Make Your Book Available From All the Online Retailers!
The book marketplace has been a strange place for the last year or so. Bookstores and libraries have been fully or partially shut down since March all over the country and all over the world.
Online shopping, once a choice, quickly became a necessity for many shoppers. Bookstores and libraries were unable to compete with overnight front door delivery, but they have stepped into their new roles in the marketplace admirably.
Many stores fast-tracked their online shopping launches and support to take the best possible position in the book marketplace.
Other stores and libraries aggressively campaigned to become the personal shopping champions for their entire communities. Books have been run out the front doors of bookstores and libraires and handed over through car windows and librarians have lovingly bagged up book choices for patrons and left on tables for pick up.
With all the changes and all the extras being seen in bookstores and libraries. It does make us wonder: How does the new marketplace realities affect the self-published and small press books?
On Line is Not Just Amazon
Of course, Amazon is the 600 pound gorilla in the book marketplace right now.
But it was not that long ago that the publishing industry had never even HEARD of Jeff Bezos. One of things that remains constant in the ever-changing book industry is that new shops and new venues are always around the corner.
Staying abreast of new venues where your book can be sold is vital.
Independent bookstores and libraries have risen up dramatically to offer readers an alternative to Amazon.
Here are some of the book marketplace venues that you will want to investigate for your books and what they have to say about themselves:
IndieCommerce™ is the American Booksellers Association's e-commerce platform for independent bookstores. IndieCommerce stores sell print books, ebooks, and audiobooks as well most other retail products. The entire system is supported by the American Booksellers Association.
Bookshop is an online bookstore with a mission to financially support local, independent bookstores. As more and more people buy their books online, they have created an easy, convenient way for readers to get books and support bookstores at the same time. They claim to give away over 75% of their profit margin to stores, publications, authors and others who make up the thriving, inspirational culture around books.
IndieBound is an initiative of the American Booksellers Association. Through IndieBound — and the Indie Next List fliers and Indie Bestseller Lists — readers find trusted, bookseller-curated reading options, newly discovered writers, and a real choice for buying.
Overdrive and their LIBBY app allows readers to borrow and read free ebooks, audiobooks, and magazines from your library using a phone or tablet. All they need is a library card!
Overdrive's owner, Kobo says they strive to "embody everything you love about your favourite local bookshop, perfected for your modern life." Ebooks and Audio books are easily browsed and purchased on their free app that can be used on any phone, computer or tablet.
Browsing has changed
It may be a while before shoppers and library patrons are comfortable wandering around crowded bookshops looking for their next read. 2020 drove online browsing into high gear and many people who thought that they would never be able to browse for books online are now doing just that with no problems.
But there IS a problem…. Online browsing is deeply curated and affected by past choices and searches. Unlike bookstores, where a reader might "stumble" upon a book that surprises and delights them, online retailers show and push books in front of browsers based on their past purchases and searches.
Many hidden treasures in the book marketplace are DEEPLY hidden online in a way that they are not in libraries or bookstores.
Because of this, successful publishers are focusing on bookstores online and newsletter marketing. In lieu of store tables and front of store displays, newsletters, bookstore reviews, and book buyer suggestions have become extremely important.
For example, POWELL'S CITY OF BOOKS had a list of books in their 2021 TBR (to be read) list.
And the website for DESERT BOOKS, which has dozens of locations across the US, suggestions for gifts by category.
Getting reviews from newspapers and magazines is a terrific way to impress book buyers and book readers, but they are so hard to get. Why not approach librarians in your area and give them a copy of your book in an attempt to get on their "staff recommends" list?
Bookstores have to be even more choosy
It is a mistake to think that when an author approaches a bookstore and asks them to stock a book, that they are simply asking them to "take a chance" on a book.
What an author is asking is SO much more.
In truth, if a book buyer at a bookstore agrees to buy a copy of your book for their shelves, they are making a decision to spend some of their very limited budget on your book instead of another book that might make them more money.  Every dollar they spend on an unknown author is a dollar they cannot spend on a NYT bestselling book or a fun impulse gift that sells more easily.
In addition, there has always been a limited amount of shelf space at bookstores.
Every new book that enters a store means that another book has been taken OFF the shelf to make room. But in this new era where customers are all at home? Book buyers need a better reason to take a chance on an unproven author.
Authors and publishers who approach bookstores with those reasons will find themselves having more success in the book marketplace.
Think what your bookstore buyer might want from a new book. Why not partner with the bookstore on Facebook ads driving traffic to the store for your book? Sponsor a bookclub give away where you BUY your own book for a local bookclub from your local bookstore.  Come up with SOMETHING to set yourself apart from the hundreds of other authors simply asking for real estate on their shelves.
Libraries need to work within their systems
For those hoping to focus on libraries, the good news is that libraries are still acquiring as many books as ever (and in some cases MORE.) The not so good news, is that librarians have even less choice in where they get their books and how they acquire their new titles.
Many publishers and authors want a librarian to purchase their books directly from them, but the chances of that happening is more slender than ever. With so many staffing and purchasing constraints in place right now, librarians will be FAR more likely to buy a book that is available from a wholesaler or distributor. Ebooks and audio books need to be available to librarians from OVERDRIVE, BAKER & TAYLOR, and INGRAM.
Print books need to be available from INGRAM at a minimum. It will greatly increase your chances of getting in if you are also available from BAKER & TAYLOR, BRODART, AND MIDWEST LIBRARY DISTRIBUTORS.
Librarians cannot set up a new accounting line item and set up a new account for every book that they want to try. Thousands of books are reviewed each month… make sure your book is available from a distributor so that librarians don't have to make the hard decision to not stock your book because they cannot order it easily.
Terms
One of the most frequent questions that author ask is "how much do I SELL my book for?"  This is actually one of the easier things to determine.
The retail price of your book is the price that the end user/reader can expect to pay. Retail discount is what a retailer can expect to pay. Wholesale discount is what a wholesaler/distributor can expect to pay.
So if the retail price of your book is $16, then the average reader will pay $16 for your book. (Amazon and bookstores will often discount the retail price of a book to encourage sales, but that is their decision and they take the discount off of their profits, not yours).
With a $16 retail price, retailers will expect to buy the book from a publisher or wholesaler at a 40% discount. (They pay $9.60 for your book).
Wholesalers require a 50-55% discount off of the retail price. (Wholesalers will pay $7.20).
The math translates to these percentages no matter what you retail price is.
Online sales don't have to be handled by Amazon. You can make your book easier to buy on line by making sure it is available from all the online retailers.
Come up with creative ways for readers to browse your book by partnering with bookstores and libraries. Give bookstores a great reason to stock your book. Work within the libraries systems instead of asking them to work within yours.
If you liked this article you might also like:
My Book is Not Selling! Where is the Problem?
A Book Marketing Plan. Why You Should Have It and How Can It Help You Sell More Books?