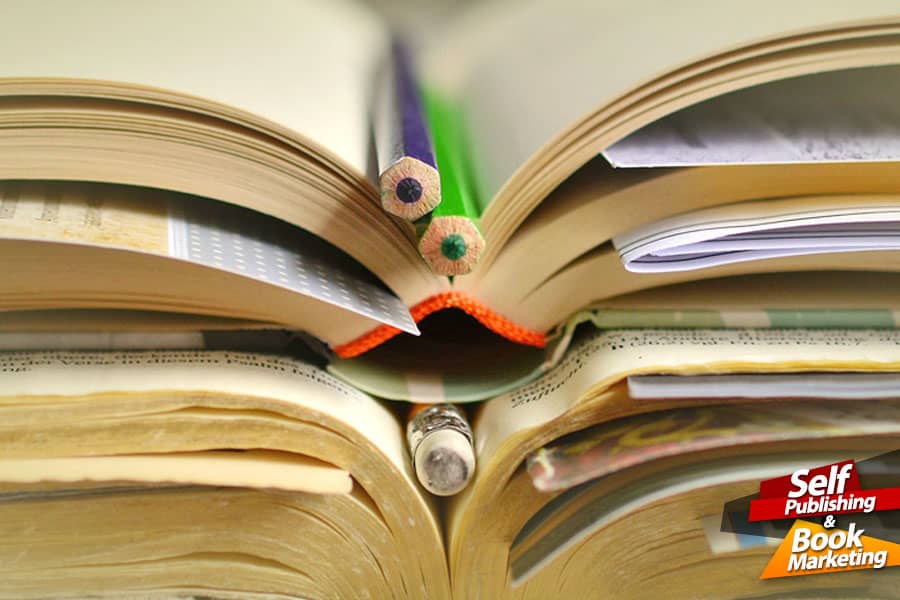 Sandra Wendel - September 16, 2021 -
8 min. read
The Levels of Writing and Editing Explained Once and for All!
This post is excerpted from Sandra Wendel's award-winning book, Cover to Cover: What First-Time Authors Need to Know about Editing.
If you visit an auto dealer in person or online, you would be asked a series of questions starting with "What are you looking for?" You then decide if you want a van or an SUV, or what model or year, used or new, color, front-wheel drive, foreign or domestic.
Same with editing. Your editor should ask, "What are you looking for?" And depending on your expectations and what your manuscript actually needs (a combination of wants and needs), I can determine what level of editing is required to reach a goal (a polished manuscript ready for production) and how much time (mine) and money (yours) it will take to get there.
You'll see various names for different levels of writing and editing. Let's start at the deepest level and move up from there:
Book Coaching
Some authors like to have a task master help them vision their book, make an outline, and use the editorial red pencil whip to keep them on task and writing. I have coached a few authors through the process, but the sequence takes months and even a year or more. This isn't really editing. It's coaching, like a personal trainer, only you don't do pushups.
Developmental Editing
Editors spend hours in workshop sessions and webinars discussing what a developmental edit is.
I've taken courses on the topic too. Developmental editing for nonfiction and fiction can be quite different. Developmental in fiction may mean long discussions between author and editor about character development or how to fix holes in plots or where to break chapters for cliffhangers or even the point of view (who knows what when).
In nonfiction, developmental editing (to me) is taking that 35,000-foot view of the overall work and making sure the topic is covered in depth (medical and self-help books especially), by an expert in the field, with logical and progressive development of the points (business books, for example).
Has the author answered the "what's new" about this book question?
Are the chapters readable and do they flow logically? Has the author written at a level and with substance for the target reader? What areas can be cut? Or expanded? What questions remain unanswered?
I have seen developmental edits in which the editor acts more like a reader/reviewer, and there is no tracking, no tinkering at the sentence level, no fixes for style or punctuation. These edits are mostly marginal notes commenting on the narrative, much like an English teacher in a high school essay.
I personally don't feel these types of edits are helpful to authors.
If you as author just want that overview read, then work with a developmental editor and make sure your expectations match what the editor is proposing to do.
You can even ask for a sample chapter (but that's almost useless because the developmental edit is supposed to look at the body of work). Understand whether you are also getting a close edit, because you will eventually need one.
Sometimes developmental edits are also referred to as content edits or substantive edits where editors do intricate editing at the sentence level.
If you want someone to comment on your content, you need to find target readers and first readers to give you their opinions [the beta reading process recruits likely readers and asks them their opinions early on in the editing process].
Editorial Evaluation or Assessment
When an author says to me, "I don't know what level of edit I need." or "I'm not sure this manuscript is ready for an edit. What's missing?" or "Do you think this book has an audience?" then I offer an editorial evaluation instead of a developmental edit.
My manuscript evaluation (or assessment) is an overview. It is not an edit. I look at the big picture and the commercial viability of the manuscript when competing in the Amazon marketplace for readers/book buyers and whether the manuscript has all the relevant parts and pieces a book needs and how well executed the work is at that point.
When I am finished, I hope my assessment gives the author some direction to make any major revisions and certainly minor revisions, to view the prospective book in relation to the market and readership, and to give the author specifics about what to beef up, delete, and reconsider.
The author receives a written report that covers the relevant areas. I also go through the manuscript, and using Track Changes in Word, I leave marginal comments as I skim read. I point out many of these elements and make suggestions.
I assume the author will be making major edits, but I also stop about halfway through and do a close line edit on about three to five pages so the author can see what a line edit looks like and the mechanical and grammatical issues I would be editing.
If you contract with an editor for an evaluation, make sure you know the editor's process and what you will get in return.
Line Editing
That close edit I discussed as part of my manuscript evaluation is called a line edit. An editor examines every word and every sentence and every paragraph and every section and every chapter and the entirety of your written manuscript.
Typos, wrong words, misspellings, double words, punctuation, run-on sentences, long paragraphs, subheadings, chapter titles, table of contents, author bios—everything is scrutinized, corrected, tracked, and commented on.
Facts are checked, name spellings of people and places are confirmed. This is the type of edit I perform most often (but if I see some big developmental issue such as structure or redundancy or missing pieces, I will mention the item in a marginal comment and we can discuss).
Editors should use the Chicago style conventions unless you and the editor have decided to capitalize special terms consistently, for example, or use a different style guide.
Let me show you what an edit can do. This is a paragraph from Chris Meyer's book Life in 20 Lessons. Chris is a funeral home director.
A line edit would turn this rough paragraph—
The more regular are the things that make life so cruel and unfair: a healthy man has a heart attack on his bike ride, a child stricken with cancer, a mother dying before her children reach middle school, a father on vacation with his children, a son abalone fishing because it brings him joy, a daughter in an auto wreck with her best girlfriends, a simple slip and fall, gunshots, the list is as endless as it is tragic.
—into this:
More likely are the events surrounding death that make life so cruel and unfair: a healthy man has a heart attack on his bike ride; a child is stricken with leukemia; a mother dies before her children reach middle school; a father suffers a fatal stroke while on vacation with his children; a son drowns while abalone fishing; a daughter is killed instantly in an auto wreck with her best girlfriends; a simple slip and fall, gunshots, the list is as endless as it is tragic.
Copy Editing
When an author says, "I just want a copy edit," I ask what they mean. Again, there is confusion about what a copy edit includes.
Most of the time, authors want that thorough line edit. If a manuscript is so clean, so squeaky clean, so perfectly written with lovely paragraphing and fine-tuned punctuation, then maybe the manuscript just needs a copy edit. Like never. I can't even recall a manuscript that has come to me this clean that it would need just one pass for a polish for mechanical issues.
Never. Not even books written by professional writers.
So let's just agree that when someone says copy edit, they really mean a much deeper and more thorough edit than putting commas in the right place.
A copy edit is the lowest level of edit.
Rarely does a manuscript need "just" a copy edit. Sometimes a copy edit is a final step performed separately by your editor or someone else with fresh eyes. Some editors (like me) do copy editing all along looking for these types of errors, and a copy edit is part of the line edit.
Proofreading
Let's say your manuscript is fully edited (no matter which level you chose, sometimes even a developmental followed by a line edit with the same or different (preferred) editors). Your work will need a proofread either now or after it is designed in pages.
Use a different person, a different editor, even someone who is a professional proofreader.
This person brings a fresh set of eyes to the work and scours for absolute error such as name misspellings, wrong URLs, bad URLs, numbers that don't add up in a table, double words, missing words, and those crazy stupid errors you as the author have missed and your editor missed, and you question your sanity. Those errors.
A proofreader doing the proofing at the PDF stage will look for all these types of errors plus others: bad word breaks and hyphenation at the end of a line, hyphen stacks (many words hyphenated at the ends of lines, stacked), widows and orphans (single words or lines at the top or bottom of a page), wrong captions with photos, page numbering, missing and misspelled headers and footers, page numbering matches with the table of contents, lines too tight or too loose.
Many of these production issues are introduced as pages are created.
A Final Word about the Process of the Edit
My method is to often conduct a two-step (sometimes three-step) edit, as I have mentioned.
Here is the sequence:
#1. First major editing pass for everything from typos and punctuation to flagging areas that seem confusing. I fact check and fix word by word, sentence by sentence. The document looks messy. Marginal notes using the Comment feature become a dialogue with the author. I ask questions. I point out items. I encourage examples or dialogue or expansion. Or I ask if this or that can be deleted.
#2. The manuscript goes to the author who reviews the edits, accepts or rejects, and responds to the marginal comments.
#3. My second major editing pass cleans up the author's responses to the comments and any new material the author adds. I conduct another full editing pass, but at this point the manuscript has moved much closer to being final. During this pass, I can fine-tune sentence structure, note phrasing I may have overlooked during the first pass, and overall sharpen up the flow.
#4. The author reviews new tracking in this document and cleans up any lingering marginal questions.
#5. I resolve everything, accept any new changes and edits, and declare the work is ready for cover and interior design.
If only the process worked that smoothly. After a first major pass, authors rethink. They revise. They write another 3,000-word chapter. They start doubting their ability. They worry the book is not ready for prime time. They feel naked and vulnerable. They want to get outside validation.
Like talking someone off a ledge, I talk authors through the process, allay their fears, and we work toward creating a final published book.
If you liked this article you might also like:
• Amazon Author Central – How to Setup Your Author Page on Amazon!
• The Book Marketplace Has Changed. Make Your Book Available From All the Online Retailers!
• Why First-Time Authors Need an Editor!
• A Book Title – The Art and Science of Writing a Book Title!
• Self-Publishing Success Stories. Secrets of Million Dollar Self-Publishers!
• Successful Self Published Authors – (Smart Guide) How They Do It!
• Never Judge a Book By Its Cover! – Are You Really Sure?
• Business Plan for Authors. Do Authors Need a Business Plan?