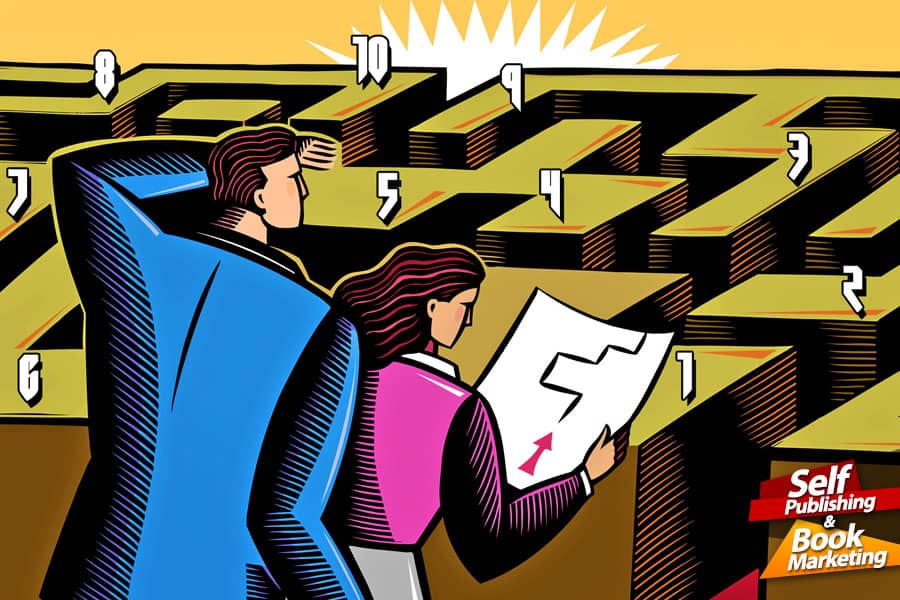 Nijiama Smalls - August 18, 2022 -
6 min. read
Book Promotion Ideas and Tips by a Self-Publishing Author Who Earns Between 5k-9k per Month in Royalties!
Book promotion ideas are something that every author thinks about. We read everywhere to see if we might find something new. In February 2020, I completed writing my first book. I poured my heart, sweat, tears, and soul into each word removing my veil to share my story of healing with the world.
When I put down the pen, however, I didn't realize that the publishing journey for this indie author was only beginning. You see, it's one thing to write a book but to get that book into the hands of your readers is a completely different journey.
There are book promotion ideas everywhere and this process has been an overwhelming feat for me, fortunately, I had a marketing background so, I already knew enough about marketing and promotions to be dangerous, and yes, I was dangerous.
Recently, I have begun earning anywhere between 5k-9k per month in royalties. I'm not sharing this information with you to brag however I am sharing this with you to say that if I can do it, you can too! Sticking to my true fashion of sharing knowledge with the world, I want to provide my fellow indie authors with a few tips and book promotion ideas to get their books out into the universe.
These are the tips and book promotion ideas that have worked well for me and it is my sincerest hope that they pan out for you as well. Let's dig in.
The first question you need to ask yourself is 'who do you picture reading your book?'
Then you need to ask where would they be most likely inclined to read your book and why. These questions are vital as they will help you decide who your target audience is and where they purchase their reads.
So for example, if you decide that your readers are teens that enjoy vampire or romance novels then you may decide to target school librarians and dwell amongst the young adult fiction communities.
If you decide that your target audience is moms that like to read something a bit "fun and scandalous" during summer vacation, then you may want to add reaching out to bookstores located in airports such as Hudson Booksellers and mom's groups to your strategy.
You cannot develop book promotion ideas if you do not create a plan
After you determine your target audience and where they shop, you will need a business plan for authors. For me, I started my plan by creating annual sales goals, then from there, I divided those goals into monthly, weekly, and daily goals which would allow me to break the goals down into manageable pieces.
Please remember a good marketing plan should consider multiple channels and sectors (i.e., Amazon ads, bookstores, Google Adwords, etc.)
You will need a website site
This is a crucial step that many indie authors tend to exclude. A website will allow people to find you, learn about you, and hear how and why you wrote your book. You can also include a page on your website that shows where your book or books can be purchased with direct buy links.
This is super important because the site will provide you with all to important data and the data will allow you to make your marketing decisions and based on this data, you might get a few new book promotion ideas!
Build your reputation as an author by creating your author profile
There are several sites that will allow you to build an author profile such as Amazon, Goodreads, and Bookbub. The good news about these websites is that most of your readers visit these places often.
Your author profile allows readers to not only find out more about you but also follow you so that they can be among the first to see when you release your next work.
Do use ads
Utilize effective marketing advertisements, or ads, such as Google Adwords and Amazon ads because this puts you right in front of many readers that are searching for books daily. Read up on these ads and learn as much about them as you can because your success depends on your ability to manipulate these sites. Google offers many videos you can glance at that explains each section of how to use AdWords and the analytics.
You will need to target yours. Start off small until you get the hang of it and begin to see what works well for you.
Leverage social media
With over 4.62 billion users worldwide, social media should become your best friend. Post relevant content daily with high quality photos related to your book and also a bit of your personal life.
This is what people enjoy seeing nowadays. I love to visit Stephen King's Twitter to see where he is and what he is currently reading.
Put your buddies to work
Your friends should serve as your ambassadors. As we all know how important word of mouth is, ask your friends to share info about your book across their social media platforms.
Also, ask them to write and post reviews for you on the sites that sell your book.
Establish good public relations
Good Public Relations is about spreading the word to a mass audience and one way to do this is to be interviewed or offer to be a guest on a blog podcast.
There are many podcasts and blogger groups on Facebook, and they are always looking for new topics and guests to appear on their show. Join those groups to connect with them. Even this guest post of mine on this blog is one of the ways I promote my book. (Thank you, Alexander, for this opportunity you gave me to write for your blog.)
Pitch to the press
Let your hometown know that you are now an author by putting it in the paper. Remember that the goal of your marketing is not only to increase sales but to get people talking about your book.
Build your followers
A constant, ongoing effort will be building your followers. Every great author has a following whether its E.L. James, Stephen King, or Terry McMillian.
Your followers are those that truly enjoy your work, build your reputation, and are the first to purchase your books.
I understand that this is not easy and for many writers, this is typically something that may not be in our wheelhouse. However, with diligence, consistency, and a plan, I firmly believe we can all succeed.
The world is always hungry to digest the thoughts of creatives and yours may be what turns you into the next best-selling author. Lean into the work and put yourself out there. Maybe next time you will also write a few new book promotion ideas that will help the newly minted authors who want fame and success. All the best.
If you liked this article you might also like:
• Amazon Author Central – How to Setup Your Author Page on Amazon!
• The Book Marketplace Has Changed. Make Your Book Available From All the Online Retailers!
• The Levels of Writing and Editing Explained Once and for All
• Why First-Time Authors Need an Editor!
• Book Marketers Secrets – 7 Secrets of Top Book Marketers!
• Self-Publishing Success Stories. Secrets of Million Dollar Self-Publishers!
• Never Judge a Book By Its Cover! – Are You Really Sure?
• Business Plan for Authors. Do Authors Need a Business Plan?
• Creative Book Marketing Ideas for Selling Your Books!