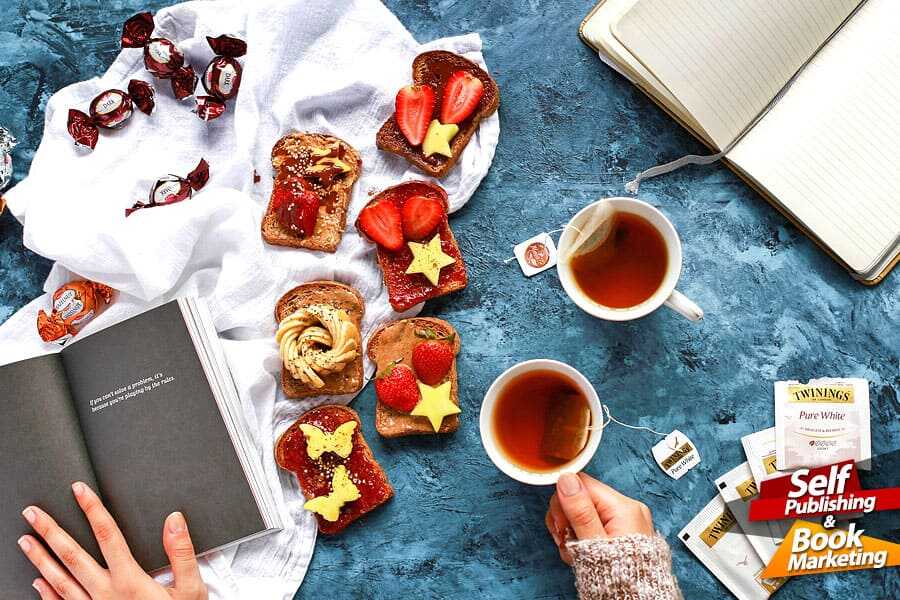 Alexander von Ness - August 19, 2020 -
7 min. read
Book Signing – What Great Authors Know and What You Should Know!
Book signing is the absolute tried and truest method of promoting your book and yourself as an author. Many writers find them daunting, however. The very thought of a book signing can be frightening, but it needs to be discussed. Let's see what you should know about book signing.
The dreaded book signing can be a frightening prospect for many new authors. We hear it all the time.
Many writers have found themselves living in terror at the very thought of carrying out this next dreaded step. Yet every writer must go through it.
One of the things some writers like about writing is that they don't have to go out and deal with real people in the real world.
Sometimes the quiet settings of our books, fictional or otherwise, just feel like a safe space for us. However, eventually, you will have to leave your "safe space" to promote yourself as an author.
In fact, the book signing or "meet the author" event is still a tried and trued method, especially for promoting yourself locally, and local is where it starts.
So you've finally arrived at the final destination in your journey, well not quite.
The book itself, though, is complete in its entirety. The cover design and format are finalized, everything is edited, and the synopsis s ready to go.
You've even completed the publishing process, so what's next?
Now it's time to promote yourself.
Think of yourself as the spokesperson for your book. If you don't believe in your book, then why should anyone else?
Most authors believe that book signing events are for celebrities. Public events are a big deal for the Stephen Kings and all the big names in the literary world, but nothing could be further from the truth.
First, you have to change your thinking.
You are an author, not a nobody. Book signings are how you introduce yourself as an author and present your book to the people of the world who you know will love it.
Many people who have attended local book events will tell you they otherwise wouldn't have purchased a copy if they had simply seen the book online or sitting on a shelf at a store.
Your book signing connects you personally to your readers is does something much more important than generating sales for you.
It generates fans and sows the seeds to grow a community, which over time, you will see is an important aspect of selling yourself as a writer.
Try to think of your first book signing event as something of a personal party, a grand opening of sorts. Invite your family, your friends, coworkers, colleagues, and everyone else you know.
For an extra boost, many authors also like to set up events, this is especially beneficial if the other author is a little more well known, but both of you may benefit the other's fan-base.
Try to remember this is your first event, don't worry if everything doesn't go off without a hitch.
As an independent author, you will have to do everything yourself, so here are some tips to at least help you get started.
Choosing a Location for Your Book Signing Event
There are many great locations where you can perform your book signings, and the location is key, so you'll want to start there.
Public libraries are a great place to start since they're always looking to present fun and educational events to the local community, especially when they're book related. Some may be more than happy to partner with a local author.
Cafes may also be a good place to put in some inquiries, but sometimes it's best to start with the obvious, the tried, and true bookstores. Bookstores are a great place to reach readers and network with the local community. These kinds of events are ideal for authors and book stores both.
A bookstore will work to promote you and your event, and in exchange, you can promote them in your forms of media as you put your own marketing efforts into practice.
You get more readers. They get more customers in their stores.
The specifics of location may be highly dependent on genre and target audience as well. A bookstore specializing in mystery books may not be interested in science fiction, but a store related to role-playing games may be an interesting place to discuss the town's newest fantasy novel.
Local schools are also a great place to reach out.
Choose somewhere that you feel comfortable signing copies of your book, and even consider bringing some to your signing to make them available for sale. As an added bit fun, you can also get creative, for instance, hosting a free raffle for attendees to get a chance to win a free copy.
You'll want to book your signings well in advance, giving you at least a month for promotions. You may need to contact your venue of choice well before then to reserve your spot, so don't be afraid to call early.
How to Promote Your Book Signing?
There are many avenues that you can use to promote your book and your book signing events.
Ideally, promotional efforts should begin at least one month before the event takes place. Contact everyone in the local media and let them know what you're due. Make calls and emails to local newspapers, radio stations, and television networks to let them know about your book.
Your announcement should be brief but cover all the details about the book and the events you plan to hold. Every school, library, bookstore, and media venue will be different.
You may want to personalize your announcement and tweak each just a little for every recipient.
Advertise your event on social media. Let the world know that you've produced an amazing book and that they must have a signed copy for themselves.
Remember, as you're writing your promotional materials that this isn't about rewriting your book. This is the promotional process. You have to put yourself out there as an author and let people know that you have a good book on the market.
Once the Day Has Come…
Once you're there at your signing, the time has come!
You'll be sitting at your table, desk, or what-have-you, and people will begin to approach. Don't just sit there stiff and quiet like a tree. Reach out and shake someone's hand. Talk to someone about your book.
It's perfectly normal to be nervous, but remember that this is your moment to shine, and most of all, to make a connection.
Once you get into the swing of things, you'll realize there was no reason to be nervous, to begin with.
Vital Tips to Keep In Mind
#1. Dress nice but comfortable
Respect your audience and readers, but wear something that reflects your personality. Bring whatever you need, a lucky charm, a favorite tie, and get ready to shine.
Genre matters as well to some extent.
If you're writing a book on business, you don't want to show up in shorts and a Hawaiian T-shirt. At the same time, it doesn't mean you need to dress up like Gandalf, the wizard for your fantasy book signing, though it may be a fun and creative touch to consider!
#2. Bring lots of pens
They dry, they break, and you have lots of signing to do. Pen's are going to be like your ammunition, and you'll need to be loaded up. Always bring back-ups. Also good to know: acid-free pens last way longer!
#3. Use this time at your first book, signing to practice and master your signature
Also, try to consider nice phrases and dedication. It's always good to have a standard line you can use, but many readers appreciate a more personal touch, so try to vary your dedication and keep it unique.
#4. Always ask readers how to spell their names
You're writing in pen and won't be able to undo any mistakes. Believe it or not, this is a common mistake for many authors at events all over the world and it is a great source of embarrassment, not to mention the inconvenience.
Even names that seem simple may not be. Is Anna spelled with two "N" s, or is Ana spelled with one? Is Terry with a "Y" or Terri with an "I"?
These details are important! Just in case, it's always good to bring extra copies. This may cost you, but try to remember that you're here for the reader as much they're here for you.
#5. Try to avoid writing excessively long dedications
Write them to be visible and long enough to be nice, but quick enough to get to the point. Put the on the first page before the foreword.
#6. If you can, try to design custom bookmarks
They make a wonderful gift for every reader who comes, and it allows you to promote yourself even more. Always carry extra bookmarks for readers to give out to their friends.
#7. SUPER IMPORTANT – Always use a different signature as your "author signature" at book events than what you use in real life
Using the same signature for your book signing as you use for important legal documents, checks, and other things is a great way to make yourself susceptible to forgery and identity theft.
Some authors feel like this somehow "impersonal" because it's not your "real" signature. However, it's still your unique hand, and it's just a necessary precaution. Your readers will understand.
Don't Be Discouraged
Yes, a book signing is scary, and your first one may be considered the most stressful moment of your life, but stop being discouraged.
Your book signing is a good thing. It's a milestone in every author's life that means you finished a great book that deserves to be read by others. You've worked hard, and now it's time to get your book out there.
Don't worry if your first signing doesn't go well.
You're not only promoting yourself to readers but your networking with local businesses and creating an impression on the community.
Always have a positive attitude no matter what, even if no one shows up.
Terry Brooks, the author of the best-selling Shannara Series only had one person show up to his first book signing event, and she didn't even come for him or show any interest in his book.
Do everything you can to promote your book. Put yourself out there, shine, and keep a smile on your face. Keep believing yourself, and you (and your book) will continue to grow and shine in leaps and bounds! In the end, book signing at live events can help you sell more books.
If you liked this article you might also like:
• Amazon Author Central – How to Setup Your Author Page on Amazon!
• The Book Marketplace Has Changed. Make Your Book Available From All the Online Retailers!
• The Levels of Writing and Editing Explained Once and for All
• Why First-Time Authors Need an Editor!
• Book Marketers Secrets – 7 Secrets of Top Book Marketers!
• Self-Publishing Success Stories. Secrets of Million Dollar Self-Publishers!
• Never Judge a Book By Its Cover! – Are You Really Sure?
• Business Plan for Authors. Do Authors Need a Business Plan?
• Creative Book Marketing Ideas for Selling Your Books!