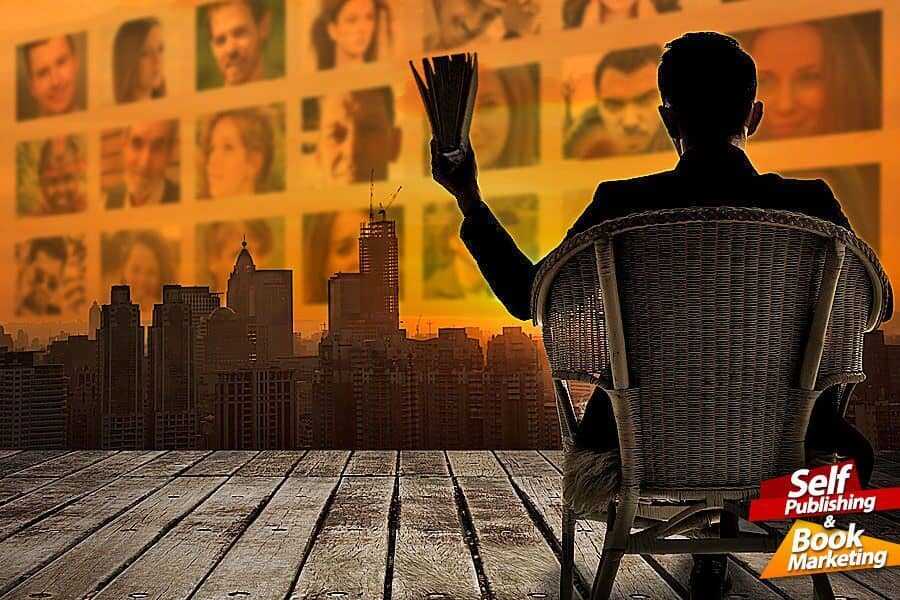 - July 16, 2020 -
6 min. read
Successful Self Published Authors – (Smart Guide) How They Do It!
All successful self published authors know that they don't know everything! They know the importance of outsourcing someone (skilled!) who is away better at various skills than them to boost self-publishing success.
If you're a fan of the DIY philosophy, you probably feel that having something done right means that you must directly participate in every stage of the process from start to finish.
While there are no doubt several positives about doing things on your own, there can also be major pitfalls that sabotage your goals, aspirations and success as a self-published author. To add to that, wearing a dozen or more hats and taking on a mountain of responsibilities gets tiring fast.
After you've poured your heart out and done the grueling work of writing your manuscript, you don't have to struggle on your own in order to get your book fine-tuned and ready for distribution.
Book publishing is a business, and like any other type of business it benefits most when the CEO knows that one of the biggest keys to success is being able to delegate and share responsibility with the people who have skills that produce desired results.
This is what outsourcing is all about.
It can, quite literally, transform and enhance the way you approach book publishing overnight.
If you want to know what the difference is between successful self published authors and those who are not, this smart guide is meant as a starting point for you and your business to use as a baseline framework.
It serves as a great reference guide as you work through the process time and time again.
What are the Major Benefits of Outsourcing for Self-Publishers?
As an author keen on self-publishing, you may be wondering how on earth using help to get your books ready to sell or for a targeted marketing effort truly benefits your overall plans.
After all, you should know better than anyone else what needs to happen for your book to be published and sold successfully, right? Taking on all aspects of book production on your own also shouldn't cost you as much as hiring someone and outsourcing specific tasks.
But how sure are you about that?
There are two major benefits that outsourcing has for self-published writers who wants to be successful self published authors.
First, is the level of professionalism that outsourcing can bring to almost every aspect of your book.
You are a writer, first and foremost. However, publishing a quality book goes far beyond simply putting meaningful words on a page.
If your book contains typos, grammatical mistakes, has a hard to read layout or an unprofessional-looking cover, it can spell disaster for the future of your book sales and reader feedback.
Second, and most important, is the value of your time and how you use it.
As mentioned before, you are a professional writer, not a graphics artist, editor or marketing expert.
Your time is better spent working on new manuscript ideas instead of spending hours tweaking layouts and formats or even worse, having to learn the technical side of everything associated with promoting your book.
The truth is that it's do-able, but it's simply not necessary.
Smart writers and successful self published authors who make the most of their talents focus on coming up with the ideas for books that people want to read and then writing them. They leave all of the "technical stuff" to people who are much better at it.
What to Outsource for Higher Self-Publishing Productivity and Success
So what kinds of things should you be outsourcing so you can focus more of your time and energy on what really matters?
Here are a few ideas.
Editing
Editing is one of the most important parts of getting your book ready for publication and widespread consumption. Nothing screams amateur and unprofessional like a book riddled with errors.
If you believe that a few minor mistakes won't make the wrong impression on your readers, think about the last newspaper you read or news report you heard where the grammar or spelling was less than stellar.
That moment probably made you question whether or not you should be trusting that outlet as a credible source of information. If they couldn't get something as basic as spelling right, what else could they be doing wrong? The same thing goes for your book.
Being too close to a project can also make it very difficult for you to pick up on simple mistakes even if you read your manuscript several times.
A third party will read your book with fresh eyes and an unbiased perspective which makes subtle errors glaringly obvious.
Text Layout and Formatting
In a similar vein to editing, typesetting your book for print or digital consumption is an extremely important step in publishing successfully. Having text that is too large or small and doesn't present well on paper or screen makes it much more difficult for your reader to digest your book.
Proper formatting simply makes reading and understanding your words less of a chore and more of a delight. It allows your audience to fully absorb your message.
If your book happens to contain images or a lot of subheadings and bullet points, it becomes even more important that the formatting and layout steps be done by someone who truly understands how to make the most of each page.
Cover Design
Make no mistake about it, covers sell books!
Even if you have a potential New York Times Best Seller on your hands, having a boring or basic book cover will do you no favors on your quest to bring your dream to fruition.
Well-designed book covers attract attention and often generate interest even in people who are simply browsing for general information.
Instead of spending days or weeks trying to figure out what kinds of graphics, colors and fonts come together nicely to create the perfect book cover, simply leave it to a skilled book cover designers for self-publishers while you do the things you're comfortable with and are sure about, like more writing!
Social Media Management
Book promotion is an aspect of self-publishing that many authors take on with gusto by doing book tours and having an active social media presence.
Learning how to use social media to drum up interest in your books and attract new fans isn't too difficult. However, being very active on platforms like Twitter, Facebook and Goodreads can be a huge time sucking experience.
It requires consistent daily attention and time that would be better spent polishing up a current manuscript or getting started on a new one.
Blogging
Establishing a blog and posting to it regularly is one of the most effective ways for self-published authors to promote themselves and their books as well as have a closer connection to their fans.
Blogs also naturally lead into other marketing opportunities like email lists, which can boost book sales tremendously. However, finding the time to write several blog posts each week or month can be distracting and a drain on time.
Outsourcing your blog writing is a brilliant form of task delegation that helps to keep your personal marketing machine humming along while you focus on more important matters.
Where to Find Quality Outsourcers
Now that you know the virtues of outsourcing, it's only natural to want to know where you can find these people and services that can help to transform the way you move through the book publishing process.
The good news is that there are freelancers all over the world who are ready and willing to help you achieve your goals on various online platforms that include:
Fiverr • Upwork • Craigslist • oDesk • People Per Hour • Outsourcely • Book Cover Designer
They are available to work at widely varying price points. With that said, it's important to note that you usually get what you pay for, so vetting candidates thoroughly before selecting an outsourcer is vital.
Self-publishing can be a daunting prospect, but if you focus on doing the tasks only you can do and share the rest of the load with others who do it better, faster and in many cases at a lower cost, you are well on your way to boosting your self-publishing success exponentially.
If you liked this article you might also like:
My Book is Not Selling! Where is the Problem?
A Book Marketing Plan. Why You Should Have It and How Can It Help You Sell More Books?