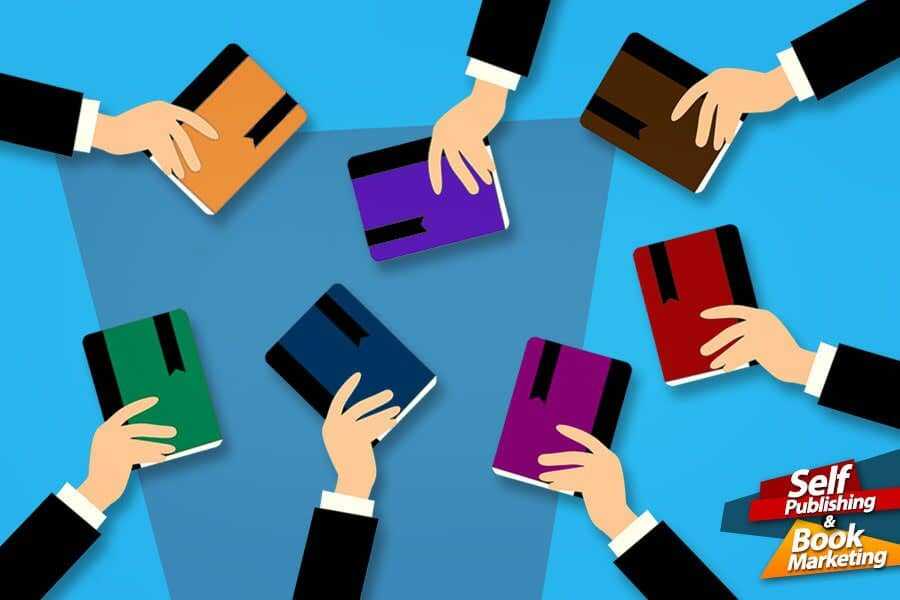 Paula Krapf - July 10, 2020 -
4 min. read
Marketing Self Published Books – Seven Simple Ways to Do It!
When authors talk about self-promotion and marketing self published books, many do so reluctantly. Marketing is the evil necessity that they anticipate with dread. However, all authors – whether traditionally published or self-published – should oversee their marketing, and there are many simple ways to create a strong online presence.
When we talk about marketing self published books, we talk about  "discoverability" and this means you need to establish a variety of methods for readers to find you, learn about you, and (hopefully) buy your books.
This virtual footprint can include your website, blog, and social media, as well as giveaways, reviews, and interviews. Here's how you can get started:
1. Have a Website That You Own
This is an online property that will work for you 24/7 and that you control (unlike social media).
What your website should have:
• A prominent buy button
• A book synopsis and excerpts – make it easy for readers to learn about your book and read a sample
• Author bio and photo
• A media room offering an easily downloadable press release, author photo, and book cover
• An events page
• A reviews/media coverage page
• An online table of contents that allows visitors to your site to click through to the various sections on your site
2. Blog Regularly – At Least Weekly
Your blog should be part of your website. This is easier for you to manage, but it's also a great way to let Google know that your website is updated regularly. Every time you post a new blog, Google will find it, and it makes your site relevant in Google's algorithm. This makes your site rank higher in search, which ties back to that buzzword "discoverability". It's another way to help readers find you.
Short on blog ideas? Consider writing about your industry, your area of expertise, hot topics, or writing. You can also have contests, use visual content (there's a Wordless Wednesday theme for many blogs, and the focus that day is on an inspiring or interesting photo).
Guest bloggers can also provide content, or consider sharing your blog with others in your field – that way you can share the workload. For instance, the award-winning Murder by 4 blog is currently run by 3 authors (two are on hiatus).
Don't forget to add your blog to directories like DMOZ, Yahoo, Best of the Web, Technorati.
This is another way to help more readers discover your blog.
3. Use Social Media To Share Your Content, Events, Contests, Guest Posts
You can even set it up so your blog posts automatically to your social media sites. On Twitter, use hashtags to find good content from other sources to share and to also ensure your posts will be seen by a larger audience (these include #authors, #amwriting, #pubtip, #bestseller, #eBook, #Free, #Giveaway, #Kindle, #ShortStory, #nonfiction, #mystery, #giveaway and #amediting).
On Facebook, look for Self-Publishing and Book Marketing Group to join – these can often be the best way to connect with readers.
Here's a great list of general reading and Facebook book promo groups!
4. Participate in a Blog Carnival
The original site is gone, but The Book Designer blog has a terrific Monthly Carnival. It's another way to build an audience since these posts tend to be popular and widely shared.
5. Share Your Knowledge By Getting Involved On Other Blogs
You can offer guest posts, which provide great exposure. You can also comment on blogs in your area of expertise/interest. Take time to find some highly ranked sites, follow the discussions and get to know who's who, and then join in! You'll get to know people who share similar interests, and gain readers for your blog. Commenters can add their website url to their comments, and that link drives traffic back to their site.
6. Try a Blog Tour
Aim for reviews, interviews, guest blog posts, giveaways, etc. during a specific timeframe (one week, two, or longer depending on the number of blogs you reach). Once you work out the details you can contact bloggers a few months in advance of your target dates and ask them if they'd like to participate.
7. Join Goodreads
This social site for book lovers has more than 90 million members, and offers excellent networking opportunities. Authors can post podcasts, upload videos, hold book giveaways, schedule author Q&As and more. Plus, there are hundreds of genre-related reader groups on the site to join, and this is where many authors find readers, reviewers, and fans.
If this list seems intimidating, tackle one project at a time. Schedule time each week to work on an aspect of your marketing. Think of this process as a marathon – you won't get everything done in a day, but over time you will build your readership. Good luck!