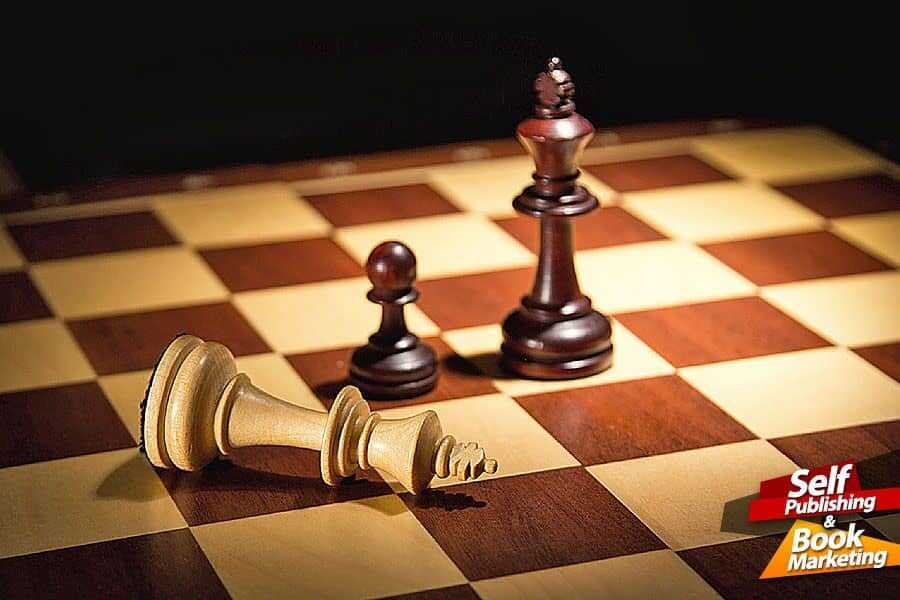 Beth Kallman Werner - June 6, 2020 -
3 min. read
Marketing Mistakes – Common Mistakes Authors Make!
Today's authors bring a wide range of experience to support their books. Some are business executives with years of marketing and brand advertising behind them. Other authors cringe at the thought of self-promotion.
One of the first major book marketing mistakes commonly made is forgetting to define and target a layered audience. Reader focus is an essential piece of any book marketing plan. To overlook this step or ignore it until late stages of book development can be costly!
Very few books are for everyone, and while it's a good idea to have more readers aware of your book vs. less, you are most likely to see increased sales when those who discover your book are actually interested in reading it.
If you are a nonfiction author with a book about estate planning for retirement, you are more likely to sell books to readers over 50 vs. college students just getting started in life. If you are a fiction writer, you probably know that avid readers tend to be genre loyalists.
Although there are always exceptions, historical romance lovers may not be likely to purchase a futuristic alien horror thriller.
If you've written a coming of age story about a young, shy girl who finds first love at a new high school, chances are you don't need to advertise in CAR & DRIVER magazine… These examples are extreme, but you get the point.
For the most part, common sense is your friend. Build layers into every book marketing plan. Readers are your customers. It is your job as author and publisher to make each of them feel catered to.
By considering and serving your readers you are most likely to have them buy, talk about, and recommend your book. Speak to readers on topic themes and on a personal level as well. That is how you expand your platform to build a loyal fan base.
If your book is a medical thriller about an allergy attack/murder, you want to reach readers who love suspense mysteries, and also people who suffer from anaphylactic allergy, because they might have a personal interest in your book's theme.
There are layers to every readership, so when you design your marketing plan, be sure to do your research, so you don't miss out on potential buyers for your book.
The second common (and costly) mistake on the list of book marketing mistakes is when authors skip the essential step of professional editing. Once you've cast your vulnerability aside and devoted the time and energy it takes to complete a book (good for you!), don't cheat yourself by thinking that your book is done. Frustrating or not, the author's part is only the beginning. Your manuscript is only a draft.
A book is only likely to succeed when it is very close to if not perfect.
Word of mouth is the single most powerful tool for increased book sales, and readers are not likely to recommend a book that has errors, doesn't flow well, or requires re-reading of certain passages before they sink in. Even a terrific story or topic needs professional editing to keep pages turning.
Having your book "edited by a friend", does not take the place of having an unbiased editor who doesn't care about your ego or have any personal stake in your book.
A professional editor brings an objective, trained, experienced eye to your work, making sure that rhythm, phrasing, chapter length, dialogue authenticity, and various other components add up to the very best possible book.
Savvy editing and audience targeting are indeed the first two steps to successful marketing, and yet these two super-important requirements are often forgotten or ignored. Don't make those two common marketing mistakes the authors make!
This gives authors who get it right a distinct advantage over others who don't. When a book is properly edited with the target audience in mind, it helps to sell itself.