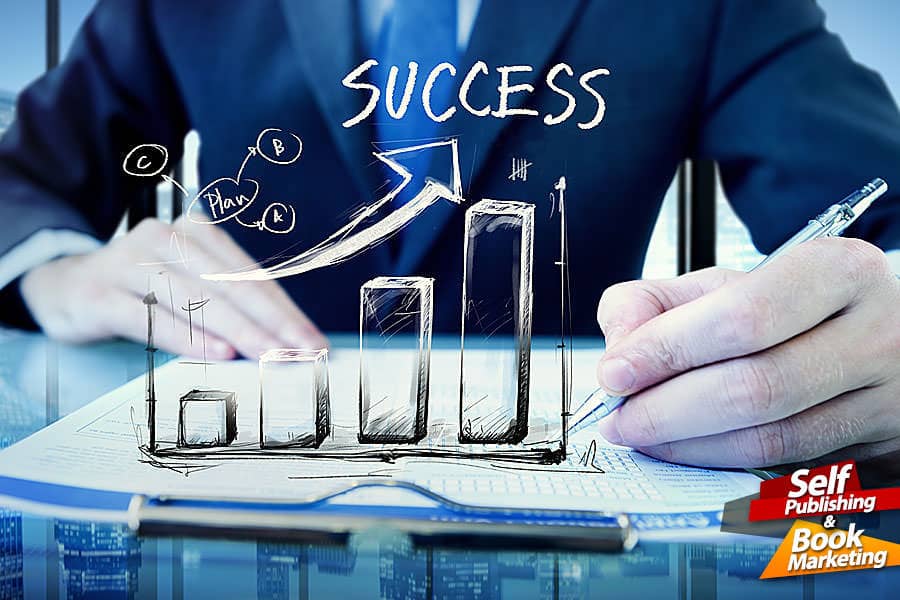 Paula Krapf - January 22, 2021 -
7 min. read
A Book Marketing Plan. – Why You Should Have It and How Can It Help You Sell More Books?
The most common question I get from new authors is, "I published a book, how do I find readers?". They spent plenty of time working to get their book completed but never thought about what would happen once the book was released.
The silence can be deafening.
It can also be really humbling to pour your heart and soul into a book and then see nothing happening: no sales, no book talks, no book reviews.
A good book marketing plan to guide you from concept through publication can be the difference between a book that sits in boxes versus one that makes it to readers and develops a following.
Whether you're already published, or working on your book, it's never too late to develop a marketing plan to help you determine how you will reach your audience, and when, so you can achieve your goals step-by-step and not miss any promotional opportunities. This applies to authors whether they self-publish or seek an agent or publisher.
A book marketing plan also is a tool that provides agents, publishers, distributors, and others with important information about your book, your market, and your goals.
Ideally you'll develop a book marketing plan months before your book is published so you'll have it ready to guide you – and some marketing occurs pre-publication, such as getting reviews from industry publications. They typically want advance review copies three to six months before publication.
While there is no one boilerplate for a good marketing plan, these are some KEY ELEMENTS to include:
# Begin with an overview of your book and describe what makes your book unique. This is where research helps. Check out your competition, and then you can explain how your book offers something the other books in your genre don't provide. (If there aren't other books in your genre, it may mean there's no audience for your subject).
# If you have reviews, offer some excerpts.
# If you've hired anyone to help you market your book list them, too.
# List your website, blog, and any social media you use as they are all part of your marketing.
# Include your website statistics (how many visitors to your site), and the number of fans you have on the social media sites you use.
# If you have a newsletter (and you really should), indicate the number of subscribers you have. Newsletters are great marketing tools because you manage the content and distribution. Unlike social media, which controls what people see, your newsletter will go directly to your subscribers. You can hold contests, offer excerpts of future books, offer deals on your latest title, and so much more. Start collecting email addresses!
Now it's time to describe your marketing strategies
Who will you market your book to, and how?
You've got a lot of options, and you'll want to include each demographic you target, including the ways you'll reach them. If you target book clubs, you would indicate which clubs you'll pitch, or if you plan on library events you'll list the libraries you intend to contact.
This is an area where many authors fall short. When asked about their audience, some reply "everyone." You can't market to everyone, however. Think about your target reader: male or female? How old are they? What do they like to do? Where will you find them? If you aren't sure, start looking. For instance, if you want to attract a Boomer demographic, you will find many of them on Facebook. And Facebook offers all kinds of special interest groups and communities that might help you reach your ideal reader directly.
If your target audience is teens, you're much more likely to find them on TikTok if you hope to get their attention on social media. But perhaps you would have more success marketing your book to high school English teachers or teen librarians.
Consider who your book appeals to then develop methods to reach your target audience.
This can include publications, websites, blogs, social media, radio, and TV. (AARP magazine for seniors, veteran's organizations for military, mom blogs and parenting publications/websites for moms and so forth). Perhaps your target reader is an avid golfer, and you can convince country clubs to carry your book.
It's all about going to your audience and not waiting for them to find you!
Don't forget about Goodreads and Library Thing. Both sites have become vital promotional tools for authors and reach large audiences. Library Thing allows authors to run book giveaways and participate in author's groups and chats. For authors who become Goodreads Authors, there are giveaways, Q&A discussions, and book groups in your genre.
Are speaking engagements, book signings, or other events part of your promotional plans?
Remember that you can do more than bookstore events. The setting of your book may offer clues – consider spas, wine sellers, coffee shops, flea markets, fairs, gift shops… use your imagination!
When you have events scheduled you should notify your local media, and you'll want to include a list of the media outlets you will contact in your plan. There are newspapers and online news portals available, although with smaller staffing think ahead and create a press release with all of your information ready to go (the who, what, why, and when, along with an image of your book cover and a headshot of yourself).
You'll save them time and may get published because you've given them everything they need. Local media can also include social media, so be sure to learn where and how your audience gets their information.
Book reviews and beyond
There can be several steps to this process depending on your goals. Professional journals such as Library Journal, Booklist, and Publishers Weekly tend to review books pre-publication. Also look for media in your genre or area of expertise. It's not too late to seek reviews when your book is out, but consider additional opportunities including book giveaways and blog tours. Blog tours do need to be scheduled a few months in advance.
Consider whether you can write articles on your topic (or offer publishing or writing tips) for blogs, magazines, periodicals, and other publications. Internet radio also offers a lot of opportunity; Blog Talk Radio is a giant network with shows on every topic imaginable.
Book clubs are also quite popular – my local library serves nearly 100 groups – and there are many ways you can approach them (outside of libraries). Meetup.com is a social networking site that caters to all kinds of interests, including books, and that's a great place to start. Goodreads has a lot of book clubs as well.
Ensure your book is friendly to book clubs. Make sure there's a way for clubs to book you through your website. Include discussion questions and a reader's guide (this is great material to have on your website and in the back of your book).
If you're serious about book clubs, give them everything they need up front so they can see you are a good fit for their group.
Where will you sell your book?
If you're self-published, bookstores might not be an option. Also, bookstores online and offline may not stock your book if you don't have a distributor (that's why you should have a marketing plan ready pre-publication so you can supply it to prospective distributors).
You've also got options beyond the bookstore: gift shops, specialty stores, salons, etc. These venues may be willing to sell your book on consignment. When you pitch them, have a press kit available with a release about you and your book, plus a sell sheet. And don't forget about mail order or online sales, and include your website and any online retailers who might also carry your book.
A sell sheet should include the following:
Title
Author
Category: (such as science fiction, romance, business)
ISBN: The standard book number assigned to your book
Format(s): (hardcover, paperback, etc.)
Publication Date
Pages
Price: Include pricing for different formats, if applicable
Trim: The width and the height
Available from: Where can people purchase your book?
First Print Run: If your book is self-published you can list on demand
Use your marketing plan to establish a timeline for reaching your goals. Tasks will feel much less overwhelming that way. Some of the work can be done before you publish, and then when your book comes out you're ready to hit the ground running and tackle the other goals.
You'll also want to track your progress. Where did you hit some bumps? How did you achieve success? Taking the time to review your progress gives you a chance to adjust your plan as needed – perhaps your speaking engagements aren't working out right now but book clubs just love your book. Turn your focus to the clubs; you can work on speaking engagements at another time.
Your marketing plan is dynamic, and you should do a thorough review at least once a year. Update your plan so you can focus on the areas that work best for you. A good marketing plan is a guide, but you'll learn and fine-tune the plan as you go.
The goals you don't achieve aren't a sign you've failed. It might be the wrong time, or you might not be ready. You can revisit those items another time.
A sound marketing plan does require work and research on your part. However, having a list of goals to guide you from beginning to end ensures you don't miss any valuable opportunities, and it also keeps you focused. With all the competition out there, a marketing plan is one way to help your book stand out from the rest.
If you liked this article you might also like:
Business Plan for Authors. Do Authors Need a Business Plan?
Self-Publishing Success Stories. Secrets of Million Dollar Self-Publishers!