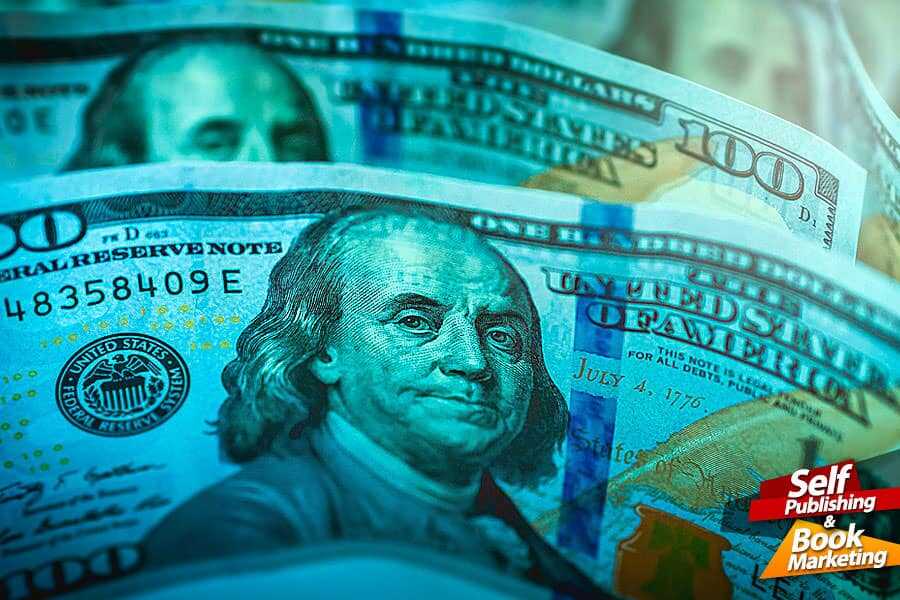 Alexander von Ness - December 11, 2020 -
6 min. read
Create a Writing Business Model of Your Own! – Do Your Homework.
Every author needs to set goals and develop a writing business for promotion and publishing activity, but before I get into why – I want to put something just as important out there. Unless you have a great book, (well-edited, proofread, and well designed,) don't even bother publishing. This game isn't for everyone!
Many writers, even those who want to succeed in selling books and building an audience, often see writing as more of a hobby than a business.
There's nothing wrong with writing for community and fun, but if you want a book to truly have a worthy fan base, is the path of the hobbyist writer enough?
It's true that you don't need a publisher to publish your book anymore. There are plenty of ways to publish your book by yourself.
The internet has an array of services that can help you out with printing, designing book covers, and even marketing. They're not always cheap, but sometimes the price is free, especially if you have the skills to do some of the technical aspects yourself.
Kindle Direct Publishing and IngramSpark are a few of the online platforms you can use to publish, along with Smashwords and other platforms.
Lulu and Draft2Digital are also great services, with all-inclusive packages.
With the entire world able to publish their books through various massive online platforms, traditional publishing is dying.
But, that doesn't mean becoming a successful author is much easier!
Sure, you won't have a big name publishing house to suck up to or an overpaid agent. With self-publishing, it's now become easier than ever to become a published author.
But guess what? It's also become more competitive!
There are millions of book ideas out there, and millions of people with access to the internet who can publish. Unless you have a proper product to offer your clients, you shouldn't publish a book, just to publish a book!
For any author enterprise, a social media profile is a necessity.
If you want to establish a solid writing business model, you need relevant content.
Don't post all the wrong things, or just post sporadically. Make sure your content is targeted to the right people, people who would buy your book.
The wrong message on the wrong people is pointless.
You wouldn't have 1,000 friends just to have a bunch of friends. You want those relationships to be meaningful. The same concept applies here.
It's more effective to fall on the eyes of a few people who are actually paying attention, than millions of users who are just zoning out. A real and relevant audience will appreciate your efforts, engage with your posts, and eventually, they'll become a loyal following. Some of them might even buy your book.
Social media is a great tool for social networking and connecting with fans, but professional networks are born here as well. They, too, can become invaluable friendships.
As far as your personal networks go, try to connect with people who share your interests and goals, and work on establishing long term business relationships—network with people that will help your writing business grow.
If you build your network and your writing business as an author correctly, you may only have to spend an hour or two a day working on the business side of things.
This clears up the free time that you need to do whatever else you need to, and more importantly, it gives you more time to do what you do best: WRITE!
Most writers have other businesses or do work on the side, and let's face it; we all have plenty to do.
It's better to focus on a few good connections than sporadically put yourself out there in front of millions of people.
Remember to narrow your focus.
Even just five relevant connections on LinkedIn can be so much more effective than pushing your content onto 1,000 pairs of eyes on Facebook – just to garner a few likes and scroll down.
What if I told you, you can spend 80% of your time writing and 20% of your time building up your writing business?
Yes, you can have it all!
There are plenty of writers who absolutely hate the business aspects of the trade and want nothing to do with it.
Unfortunately, that's why many authors will never succeed to the extent they really want to. Even if you're not in it for the money, you still want your book to be read.
You have a great story, and it deserves to be seen by the right people.
That may require a little work, a little time and effort. Wouldn't you say it's worth it?
You'd have to be an amazing writer to just leave everything to chance!
You might be one of those that want nothing to do with the commercial aspects of the publishing world, and that's ok to some extent, but without some type of business model, your books may never be seen, let alone read by the right people.
Pliny the Elder of Ancient Rome, once said, "True glory consists in doing what deserves to be written and in writing what deserves to be read."
Does your book deserve to be read, and will it be?
Maybe you're one of the few lucky writers who do nothing and somehow become best-sellers overnight.
If that is you, great, but let's be honest, that's not most authors!
If you could spend just a couple of hours a day building a solid business model knowing it would astronomically increase your income, and the readership for your work, would you do it?
More importantly, building a solid writing business model will also allow you to network with other self-publishers who share your passion and can offer you a lot of help along the way.
I once talked to an author who almost gave up on publishing after his first book because of several bad reviews from people who didn't even read the book to the end because of poor editing.
Like I said, if you don't have a proper product, DON'T bother putting it out there!
This author began to wonder if he should bother publishing the book.
Do you know what he did?
He turned to his community and consulted some people who have been down that road before. After seeking the right advice, he decided a few bad reviews were no reason to quit.
In the end, he made a few small improvements, he redesigned a book cover and decided to publish his book! – And guess what?
He never once regretted it and, to this day, says he's proud of his decision.
A word to the wise, the same concept can apply in reverse. Just as there are good people and bad, and the same is true of advice and information on the internet.
Connect with the right people and do your homework! Find some time and build a solid business plan so you can focus on what you love most: writing!