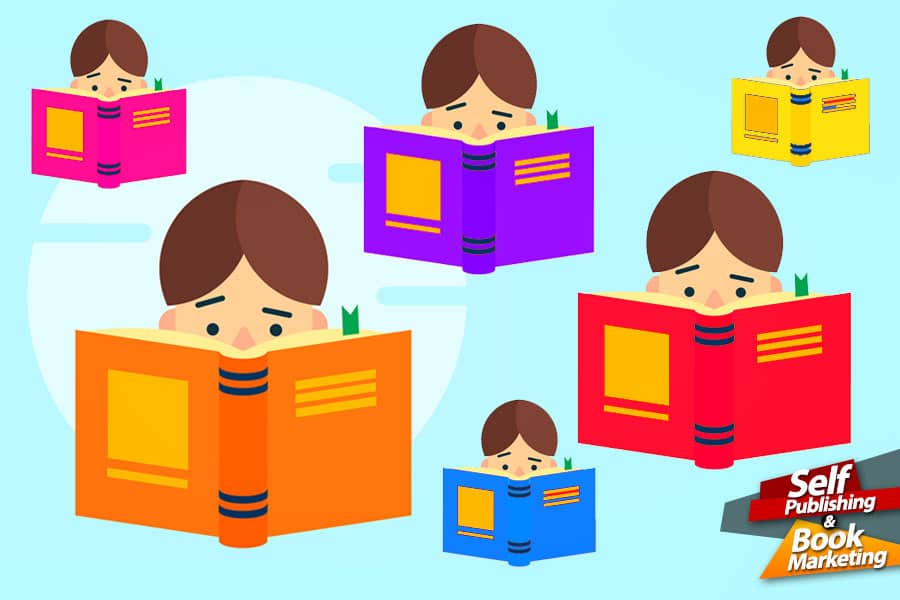 Christopher Minori - October 9, 2020 -
6 min. read
What are Beta Readers? How to Start a Beta Readers Group?
You just finished your first novel and are ready to send it to an editor, right? Maybe not. Have you run a beta readers' group yet? No? Then you should consider it.
What is a Beta Readers' Group?
Your beta reader's group is essentially a final draft before moving on to editing. An editor is going to take your novel and make it professional looking, adding and removing content to make your manuscript tight. But before you do that, why not get a feel for what your beta readers think is wrong (or right) with your novel? Running a beta readers group is an excellent way to get a feel for that pulse.
Who should be in my beta readers' group?
First you need to understand who shouldn't be in your group. Family. Close friends.
The biggest point of this exercise is to gain important feedback of what you can do to make your novel tighter, more enjoyable, more readable.
Friends and family are too close to you.
They're biased. Many of them are just going to be impressed that you wrote something and are going to tell you how amazing you are. And while being amazing is pretty cool, it doesn't fix the flaws in your manuscript. Now, on to who should be in your group.
# Other readers, especially if they love your genre. Come on, you're a writer. Chances are you know a lot of readers. Use them!
# Your previous readers. Have you published before? You know at least a few people who have read your book, and getting them to compare this book to your last one is a rare chance for you (and them), to find out if they liked just that one novel, or if they like your writing style itself. This is how you can build a fanship; people who read your books for the sole reason that you wrote it.
# Random people you don't know. If you don't know them, how do you get them to join? I'm glad you asked that.
Where can I find beta readers?
You'll need to put in a little work here. To get started, I recommend setting up a form that people can fill out with their name and email. I have my form on my website, but anywhere you can collect and store that data is fine.
The first places are common sense — use Facebook, Twitter, Instagram, TikTok, email lists that you've collected or any other social media platform you use. But here's some places you may not have considered. Depending on your genre, there will be hundreds, if not thousands of websites that are specific for potential readers of your novel.
This is especially true of horror, sci-fi, and religious genres. Many of those sites have user forums. Create posts in those forums about your beta group.
Another place that a lot of people miss is Reddit. Known as "the face of the Internet", Reddit is a collection of posts from all social media sites. Many people use Reddit instead of visiting those other sites separately.
The great thing about Reddit is that all posts are organized into groups and there is a group on just about any subject. Some of the groups Isubscribe to are r/fantasywriters, r/selfpublish, r/horror, and r/readwithme (a group where people read their work out loud). This barely touches the surface of Reddit, and many of these groups are happy for you to announce your beta group, look for reviewers, post samples of your work. Wherever you decide to post requests, don't forget to point them to your sign-up form.
How do I get people to join?
Most people who join a beta reading group are doing so simply because they love reading, and they want to be part of helping you to shape your work. They'd do it if you offered them nothing in exchange.
But let's sweeten the pot by offering such things as their name published on a special "Thank you" page and a digital copy of the finished novel before it's published (I usually send them a pdf).
How do I run a beta group?
So, you've put together your beta group members, now what are you supposed to do? You ask some good questions! I should stress here that every beta reader program will be different.
You may have a larger work that requires more time to read or something not too long at all. The details are up to you, but here's the minimum guideline I like to use.
# Have at least 10 members in your group. Keep in mind that no matter how many people signed on, at least two of them will drop out.
# Figure out how long your beta will run. Make it at least 30 days, but remember these folks all have lives; give them plenty of time to finish reading your novel.
# Make sure they are all using a word-processor program that supports changes. Recommended software: MS Word (costly), Libre Office (free), Google Docs (free, but has a learning curve). If a member wants to use a different program, have them contact you first to ensure their program will work with your beta.
# At the start of the beta, send a welcome letter to your members and attach your manuscript and your cover (if you want feedback on it). Here's an important bit– some people don't want you making their email address public to a bunch of strangers. Using the "BCC" field in your email will hide their names from everyone but you. So send the email to yourself and add everyone else to the BCC. Also, be careful not to use words that may bias your readers. Things like "Hope you enjoy" or "You're going to love this" can cause people to subconsciously take it easy on you. And what fun would that be.
# Each week, send out a short email that reminds your members how much time they have left.
# By the last week, remind them they have a week left and ask them to send any changes, even if they haven't finished the book.
# Come up with a questionnaire. This can be pointed directly to things you want to know. Some of the questions I use are, "Who's your favorite character?", "What part of the novel did you not enjoy?", "How much would you pay for this book?" Send this out each time someone completes their suggestions. On the last week, send it to everyone else, even if they didn't send you anything.
# Make sure to thank everyone in your novel, as long as they sent you anything. Sent just a survey? Thank them. Made changes to just one chapter? Thank them.
Why am I so furious?
Here's the last thing I'm going to suggest. Our novels are like our children. We spent so much time creating them, nurturing them. When someone sends you criticism, it's natural to jump up and down and throw a tantrum. Don't.
It's the whole reason we formed this group. Don't go back and explain something your beta readers question, don't vent your anger on them.
What I do is read the changes and then allow ample time for steam to shoot out of my ears. Then I put my manuscript down and walk away; give myself time to consider their thoughts, ten go back to it three days later.
And you know what? Most of the time my readers are right, dammit.
Crossing the finish line.
Congratz on completing your first successful beta reading group. Yay you!
Once you make any changes the group offers you, it's finally time to send your novel to an editor. I'll leave you with this– As writers, anytime we are able to make our novels better, we should take it.
Beta readers will make your novel better. Will it turn your it into the "Great American Novel"? No. Will it give you important insight into what actual readers think of your novel? Yes. Should you set up a beta group? Absolutely. Well? What are you waiting for?
You might also like: